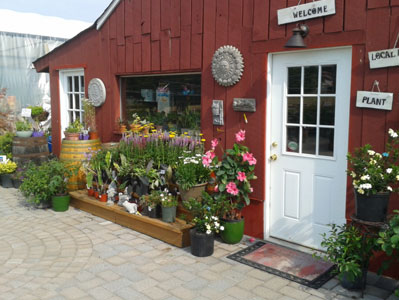 AMISH MADE BARN GIFT SHOP BOWIE MARYLAND
Thank you for visiting our web page and we hope to see you soon! We are located on West Central Avenue just one mile from Rte. 301 from the west and the Patuxent River from the east on the border of Anne Arundel County and Prince Georges County.
The Ciminelli's have big plans for Ecoasis which they say is a "traditional garden center that offers eco-friendly alternatives and sustainable landscaping and gardening resources for growing in the Cheasapeake Bay watershed."
To start, Matt and Donna are re-stocking the inventory with trees, shrubs, annuals and perennials. The Ciminelli's source most of their plants from local growers such as TSB Enterprises in Lothian, Md., Hall Growers in Upper Marlboro, Md and Tidal Creek in Davidsonville, Md. as well as shrub and tree growers from the Eastern Shore. The store is stocked with earth-friendly products, rain barrels, composters, eco-mats, bio-logs and much more.
Also on site are chickens and bees for eggs and local honey as well as a large vegetable garden for selling produce and fresh cut flowers. The garden center offers flower and vegetable plants in eco-friendly containers and encourages customers to drop off any plastic trays and pots from purchased plants for recycling.