Ecoasis is a certified Espoma dealer.

Nitterhouse, Allen Block and EP Henry concrete paver products available.

ANNOUNCING: One of the First Accredited Green Roof Professionals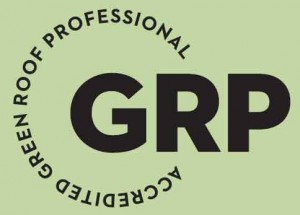 Matt Ciminelli, President and owner of Ciminelli's Landscape Services, Inc. is one of the inaugural group of professionals to achieve the Green Roof Professional accreditation developed by Green Roofs for Healthy Cities, a not for profit industry organization of Green Roof experts. Their mission is to increase the awareness of the economic, social and environmental benefits of green roofs and green walls and other forms of living architecture. The GRP designation demonstrates that Matt has attained the level of interdisciplinary knowledge of the best practices associated with the successful design, installation and maintenance of green roof and green wall systems.
---
What are Green Roofs/Walls and why build them?
"Green roofs/walls are substantially covered with living plants. They offer significant long-term economical and environmental advantages. They are energy efficient and have a cooling effect and help to stabilizing building and ambient temperatures, reduce storm water runoff and filter pollutants, create green space and beautify, increase the life of a roof system by 50% or more and they facilitate an improvement in the LEED rating of a building. Homeowners can use Green Roofs and walls when they are renovating or building their home. We recently installed a green roof on a shed in Annapolis that was in the sight line from above. It has improved the view and has helped to manage storm water runoff"
---
How do Rain Gardens improve water quality?
"Rain gardens allow rain to slowly penetrate the soil as opposed to quickly running off into storm drains carrying pollutants and particulates into our creeks, rivers and Bay. They are designed to use an existing low spot in the landscape or we create a depression and use special soil mix, then install moisture loving and native plants that can withstand wet and dry conditions. In 2009, we installed five rain gardens on the campus of Anne Arundel Community College near the storm drains that have beautified the area and captured thousands of gallons of water instead of sending the runoff straight into the Bay. Their project was supported by a grant from The Chesapeake Bay Trust which is dedicated to improving the water quality in the Chesapeake Bay Region. We have also installed many rain gardens at residences in our area. Almost every homeowner, business owner and resident could incorporate storm water management practices with rain barrels, drainage systems, rain gardens and native plantings that could make an enormously positive impact on our water quality"
---
How can we use Pervious Surfaces?
These are used to reduce water runoff to improve and regenerate groundwater supplies and reduce pollutants in the waterways. These are Hardscape features that allow for the absorption of water as opposed to impervious surfaces that just rush water off. Examples of pervious surfaces are driveways and walkways constructed with pervious interlocking pavers or natural stone with drainage areas and an underlying base of stone and materials that allow water to be absorbed.